Our People
Bryan Hall
Chairman
Bryan's career has been in the Technology sector where he has been a Business Owner and previously held Executive IT Management, Sales and Marketing roles in New Zealand and the UK.
Bryan is involved in a number of Trusts all with a focus on assisting youth to participate in sports so they can realise the benefits and build a positive foundation for their future.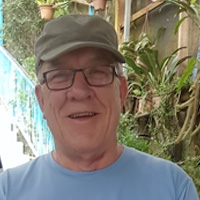 Evan Bayly
Trustee
Evan lives in Wellington and owns and manages an IT company, Expert Developments.
Evan was born and raised in Wellington and has been managing businesses since first founding his own company at the tender age of 22.
He has owned and operated several businesses in diverse industry sectors, has worked in Government and in the Private Sector and holds an MBA from Victoria University, Wellington.
His interests are family, property, travel, biking and he is passionate about golf, especially the future of junior golf in New Zealand.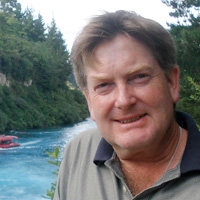 David McNeill
Trustee
A long-time Wellington resident, David brings to the Kiwi Golf Development Foundation many years of experience as a successful business coach/consultant, both in New Zealand and Australia; specialising in sales, customer service, and particularly management skills.
Prior to consulting, David has more than twenty years 'hands-on' experience in senior sales management roles in the UK and the Middle East with Canon, Kodak, and the Xerox Corporation.
David firmly believes in the importance of work/life balance; and his family, a love of music, and a passion for golf contribute significantly to that philosophy.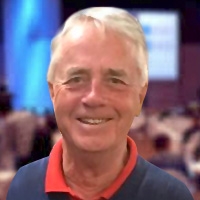 Tony Hickmore
Trustee
Tony has been involved with sport from being a competitor in his youth through to coaching and delivering sport development programmes for junior and senior athletes.
Tony still coaches today and is a strong competitor in Masters swimming. This experience has been coupled with a career in management within the telecommunications industry and later with youth.
A broad range of skills provide a depth of knowledge for the Kiwi Golf Development Foundation.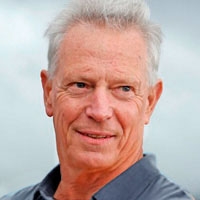 Owen Williams
Coaching Co-Ordinator
Owen has played golf since 1985 when he worked for Canon South West in the UK, then a 28 handicapper (maximum at that time).
He has spent the next 33 years as a salesman, manager and entrepreneur, he emigrated to New Zealand with his life partner Maggie in 1991 and became Regional Manager for Canon New Zealand in Wellington.
In 1995 he was asked to manage professional golfer Stephen Scahill and then coach Mal Tongue In 1997 he left Canon and in addition managed Marcus Wheelhouse, Renee Fowler and various Pro golfers on tour all over the World.
In 2002 Owen was one of the original PlusFore group who brought Tiger Woods to New Zealand.
From 2000 to 2012 Owen was on the board of the Miramar Golf Club, six years of that time was spent as Chairman and President.
He is now coaching co-ordinator contracted by his company Golf Management International.